The most versatile space in your home is perhaps your kitchen. It keeps transforming into anything that you want. It can be the place where you will be cooking for your whole family and loved ones. It can be the space where you will help your kids to do their homework. It can also be the place that will create the perfect setting of social gatherings. A kitchen can be the cozy nest too where you will spend some lovely moments with your significant other over some warm meals and fuzzy memories. So, in short, your kitchen is the witness to a lot of significant events in your life. Now, a kitchen is not always designed in the best possible way to welcome the social gathering or everyone in the family either.
So, how can you design a social kitchen in your home? Well, it might sound complicated at first. But when you are actually following a few principles and adding innovation to that, your kitchen will become splendid in look and feel while becoming completely social. How can you get the desired look? Take a look at the following points to know more.
Additional Space in Your Kitchen
No one says no to space. Yes, when you are planning to create a kitchen that belongs to everyone, it is necessary that you think of adding more and more space that can be used for multiple purposes in your home. For example, if you are planning to create a kitchen that will be perfect for your family members and friends, it is certainly the place where you can think of adding some more space for storage and utility. Increasing countertops for your kitchen is necessary. This will help you keep things within your reach while you will be able to keep the clutter at bay. Adding more storage will let you keep the clutter away from visual level too. For that, investing in discount kitchen cabinets will be a perfect solution.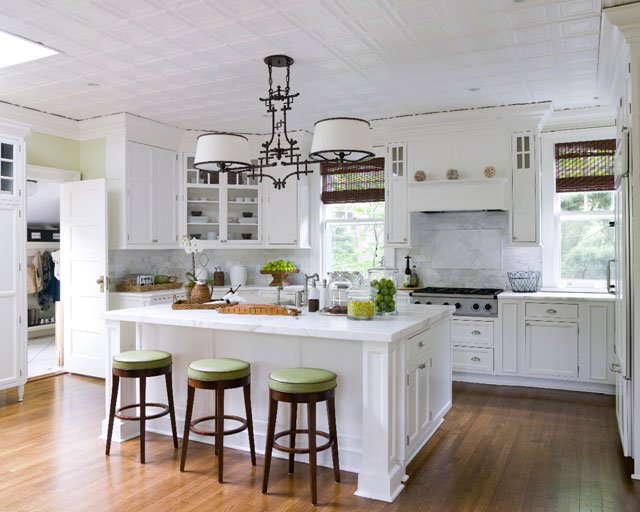 Open Floor Plans
When you are planning for a social kitchen but you have to settle for a limited kitchen space, it is a better option for you to go for an open floor plan. The kitchen can be used for not just cooking but also for other purposes too. When you are planning to make the space look bigger, go for a white kitchen cabinet that will create the illusion of space. In fact, choosing white can be a better option as this is a versatile shade which will easily blend with the furniture of your living too.
Add Homework Zone
You are designing a kitchen that will be a place where you will spend time with your lovely kids too. So, when you will be cooking delicious dishes for them, they will be doing their homework or playing their board games in the same place too. For that, make sure that you are creating the counter space where they can comfortably spend hours where you can keep an eye on the kids while they can do what they want without disturbing your cooking.
Add More Functionality
When you are planning the interior of a spacious kitchen, think of adding more functionality in the space. At the time of event or gatherings, there will be more than one person in the kitchen who will be handling the same cabinets and counters for work. This can result in more clutter. So, add more functionality. While ordering discount cabinet, add dividers and in-drawer organizers for keeping the cutlery and plates at the right space. You can keep the sharp objects at the safe corners where your kids or your guests' kids can't get their hands on.
 So, now as you know about these ways you can create the social kitchen in your home, what are you waiting for? Get your hands on the right set of antique white kitchen cabinet and objects design the kitchen of your dream.