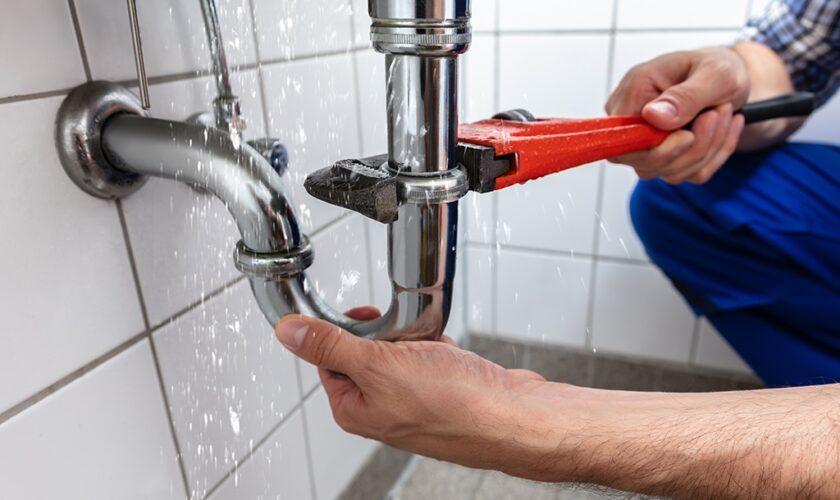 Act swiftly
Plumbing problems are one of many home concerns where the timing of repairs is crucial. For the majority of plumbing projects, time is of the importance since water may create some serious issues if it is not dealt with.
It's unlikely that your plumbing will go down at a time when you have the means, time, and energy to make repairs. That is why it is so important to get an emergency plumber. They'll be there whenever you need them and will do the job quickly. Speed will pay off right away since less damage will occur and you won't need to make repairs to other parts of your house.
Use the Proper Equipment
Fortunately for most households, serious plumbing problems don't happen often. While that is unquestionably a positive thing, it can leave you unprepared for one if and when one does occur.
A fairly particular collection of tools, some of which are not common in the typical home toolbox, are needed for plumbing repairs. You can be confident that a plumber you call will have the tools needed to repair whatever issue is with your system. A skilled plumber will arrive equipped with everything they need to do the work properly, whether they are replacing broken pipes or repairing a water heater.
You won't have to buy tools you may (hopefully!) never need again, which is an added plus! There are benefits for everyone.
Determine the source of the issue
A plumber can identify the source of your issue with the aid of their professional expertise with plumbing systems and how things are related. Your plumbing system might experience a wide range of problems, including water leaks, backed-up sewage lines, burst pipes, and damaged water heaters. Before starting your repair, a skilled emergency plumber will do some research to gather all the necessary data for realising the remedy.
For a real-time view of the water problem and anything that could be contributing to it, plumbers can utilise video cameras that are inserted into your plumbing system. By using such analytical methods, you may avoid making quick fixes that wind up costing you money later.
When homeowners attempt to fix plumbing problems on their own, a major difficulty they encounter is that the issue persists even after it has been "repaired." By hiring a specialist to do the repair, you can prevent this from happening.
Useful Experience
The fact that plumbers have a wealth of relevant expertise is the primary factor in their propensity to correctly pinpoint the issue. A typical homeowner has certainly dealt with a leaky faucet or a leaking toilet, but a plumber has encountered innumerable situations that have given them the essential experience to resolve any problem.
Most plumbers begin their careers by assisting a more skilled and knowledgeable plumber. This enables them to get even more information and understanding about plumbing issues that they may use to their line of work.
An experienced plumber will know where to search first for your issue. They won't spend time trying to figure out every circumstance that may be the reason. Instead, they may use a methodical approach based on what they think is the most probable solution, and then go from there to find a solution and execute the required repairs.
Reliable Results
There are certain plumbing issues that a homeowner can solve without a professional's assistance. And in those circumstances, the homeowner is responsible and must also deal with any subsequent issues if the work doesn't hold up or something else goes wrong.
On the other hand, if you hire a pro to fix your plumbing system as needed, their work is guaranteed.
Reliable emergency plumber
When a professional offers a guarantee for their work, they are attesting to the fact that the task was completed correctly and that the issue has been resolved. They must correct the issue if the repair fails to hold up. This is free to you, so it can be a huge benefit, especially for those more challenging issues.
If you are looking for a reliable emergency plumber in Dural, you can be sure to find a professional who is knowledgeable, experienced, and committed to providing quality service. They will be able to handle any plumbing issues you may have, from minor repairs to major installations, and provide a prompt and efficient solution.
Adequate Safety Procedures
It may sometimes be rather risky to deal with floods in houses, damaged pipes, or water appliance accidents. A plumber has to be always vigilant since there are electrical risks, the possibility for mould and mildew growth, and potential material damage and structural integrity issues.A plumber is well aware of the safety concerns associated with plumbing repairs since they deal with situations like these on a regular basis.
In addition to being informed, they also have rules and procedures in place to protect everyone—including you and your family—as much as possible.It's possible that you're a little panicked and having trouble thinking straight while you're dealing with a plumbing problem. It's preferable to leave this to the experts to prevent needless harm since doing so might put you and your family in risk.
Options for Full-Service
Since plumbing systems are so intertwined, many components often need to be treated when there is a problem that calls for a professional plumber.
Fortunately, the majority of plumbers you engage with will provide all the services you need to get things back up and running. They will take care of the examination, obtaining the required components, carrying out the actual repair, and any small water damage cleaning. Your plumber can assist you in setting up your plumbing systems.
Having experts do these crucial tasks is one of the finest things you can do for your house. With the appropriate methods from the beginning, you can ensure success and get rid of the majority of issues in the future.